Somehow the world was on our side yesterday as we created our very first rampcell.  Warning: they may not all be this easy.
Here's an image that Jaron captured of the sample (a mixture of 2 micron and 1 micron polystyrene beads suspended in DI water):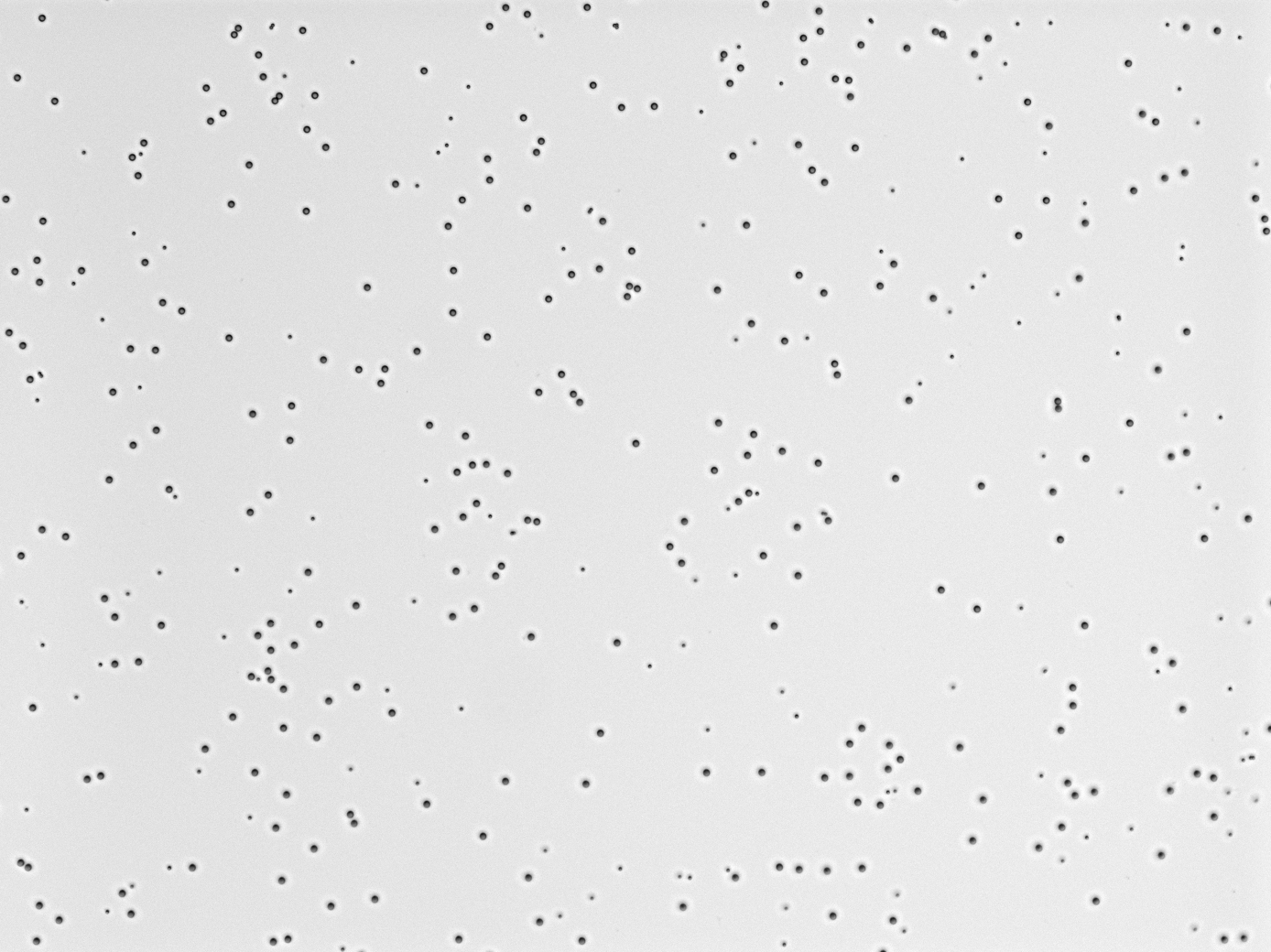 Many thanks to TSI Incorporated for donating the particles!