Main
Corrections:
Neutrons, not electrons, are 10 times more damaging than gamma rays
The radiation from Tokyo tap water rose on 3/23 to 210 becquerels/kg, an unsafe level for infants
The corrections have been made to the attached slides. The presentation was recorded and will be available for streaming soon.
Peter Saeta 2011 March 26 at 11:06 AM PST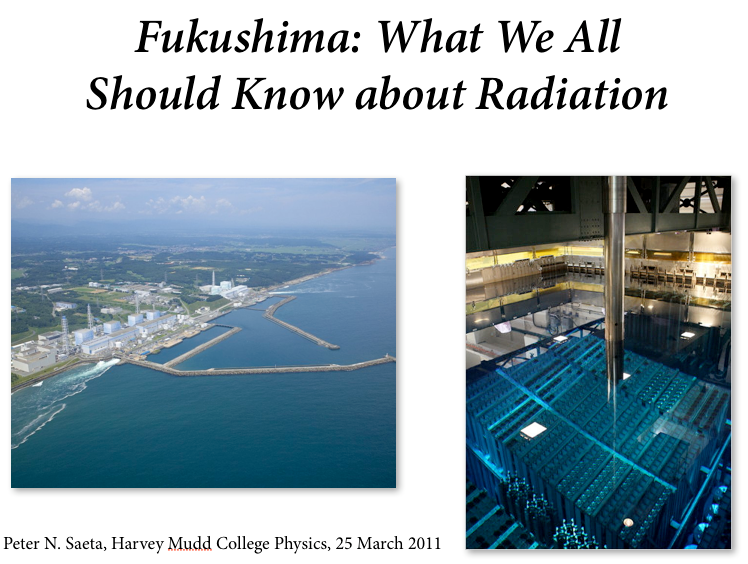 Announcements
Into Eternity --- A film on the "realities of storing nuclear waste for tens of thousands of years." Showing on 4/4 at 19:00 in George C.S. Benson Auditorium, Pitzer, followed by a discussion with Professors Geoffrey Herrera, Brinda Sarathy, and Dwight Whitaker.
Last 3 days of solar output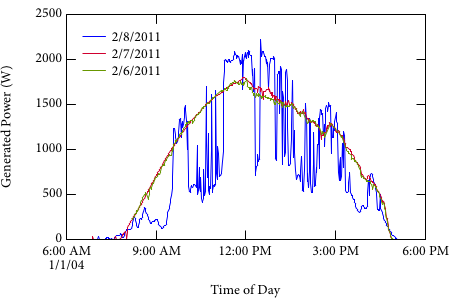 What do you think caused the "strange" behavior today? Peter Saeta 2011 February 08 at 08:39 PM PST
Tree Trimming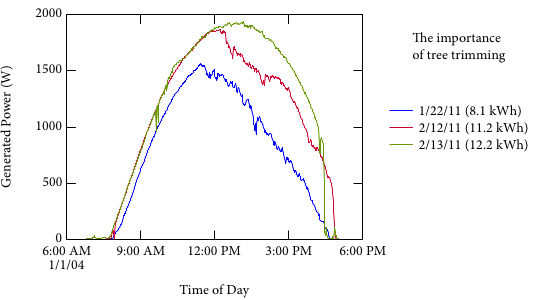 Two rounds of tree trimming cut down on small amounts of shade falling on the panels in the afternoon.